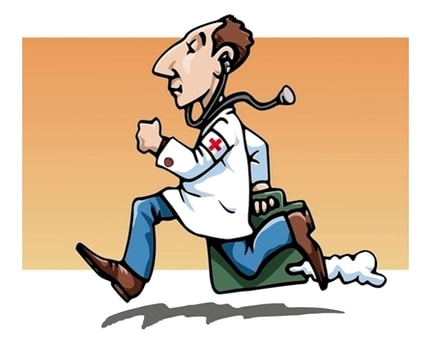 Our Service
Dr. Gary Berlin
provides a unique clinical service: urgent and regularly scheduled concierge house calls for patients of all ages. The cherished American tradition of doctors making home visits has all but disappeared in the current U.S. healthcare climate. Dr. Berlin believes that many medical conditions are best addressed in the patients' private surroundings, without the added stress, germs and frustrations of an emergency room or a typical clinic. In line with this vision, Dr. Berlin comes to patients' homes, offices or hotel rooms to provide highest-quality medical services. All efforts are made to accommodate patients' scheduling requests, whether on an urgent basis or ahead of time.

How It Works
Our toll-free phone number 1-888-227-6352 will put you in touch with Dr. Berlin, who will discuss your personal health needs free of charge. Following a mutual agreement to engage his services, Dr. Berlin will travel to your home, office or hotel room to most locations in the Dallas - Fort Worth Metroplex area. Dr. Berlin carries a variety of diagnostic and clinical equipment, allowing him to address multiple clinical conditions promptly and efficiently. You will receive a thorough, personalized, confidential service without feeling rushed or judged. This is what modern medicine was truly meant to be!

Our Philosophy

In order to provide the highest standards of clinical care and confidentiality, Dr. Berlin does NOT accept any health insurance, benefit assignment or health plan. It is Dr. Berlin's deepest belief that the current system of health insurance is inefficient, impersonal and simply not conducive towards patients' best needs. However, by eliminating the "middle man" of insurance bureaucracy, Dr. Berlin is able to keep his prices reasonable and fair, generally comparable to those fees many patients would be charged as co-payments and/or deductibles if seen in an emergency room. In addition, this direct-pay care model implies greater confidentiality by maximally limiting third-party access to patients' private medical information.

Please note that, unlike many other concierge or direct-pay medical practices, we do not require retainer fees to make use of our services. We love accepting and accommodating new patients!


Payments

In accordance with our commitment to integrity and fairness, we offer a reasonable flat fee covering comprehensive assessment, thorough physical examination and any necessary prescriptions; included in this price is up to one full hour of the doctor's time with a patient. We offer a discount for regularly scheduled house calls, defined as those set up at least 24 hours in advance.

If required, bedside clinical tests, medical supplies or minor surgical procedures (such as wound repair), will incur additional low fees. Most importantly, our patients will always receive full explanations and have the final say on what procedures, tests or supplies they do or do not want.

We accept all major credit cards and cash for payment. An itemized bill listing all pertinent diagnoses and procedures will be provided at the conclusion of the visit; patients may elect to submit this bill to any applicable third party at their own responsibility.

Please note that the preparation of any records or documents beyond the required prescriptions and itemized bills will incur additional nominal fees, to the extent permitted by law.


Our Commitment To You

Individualized care of exceptional quality and value.
Professional service when and where you need it.
And, above all, we will treat you the way we would like to be treated ourselves!